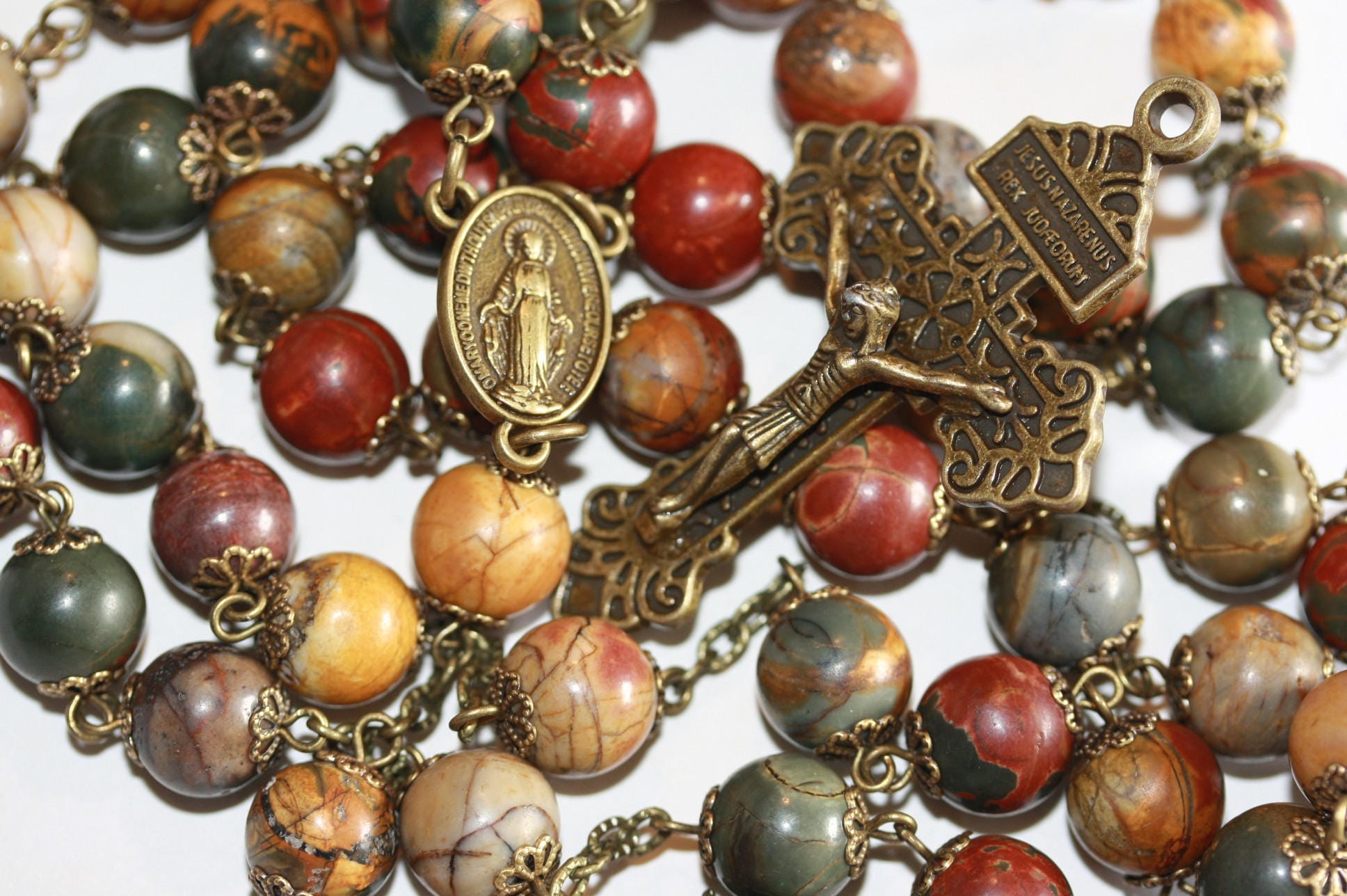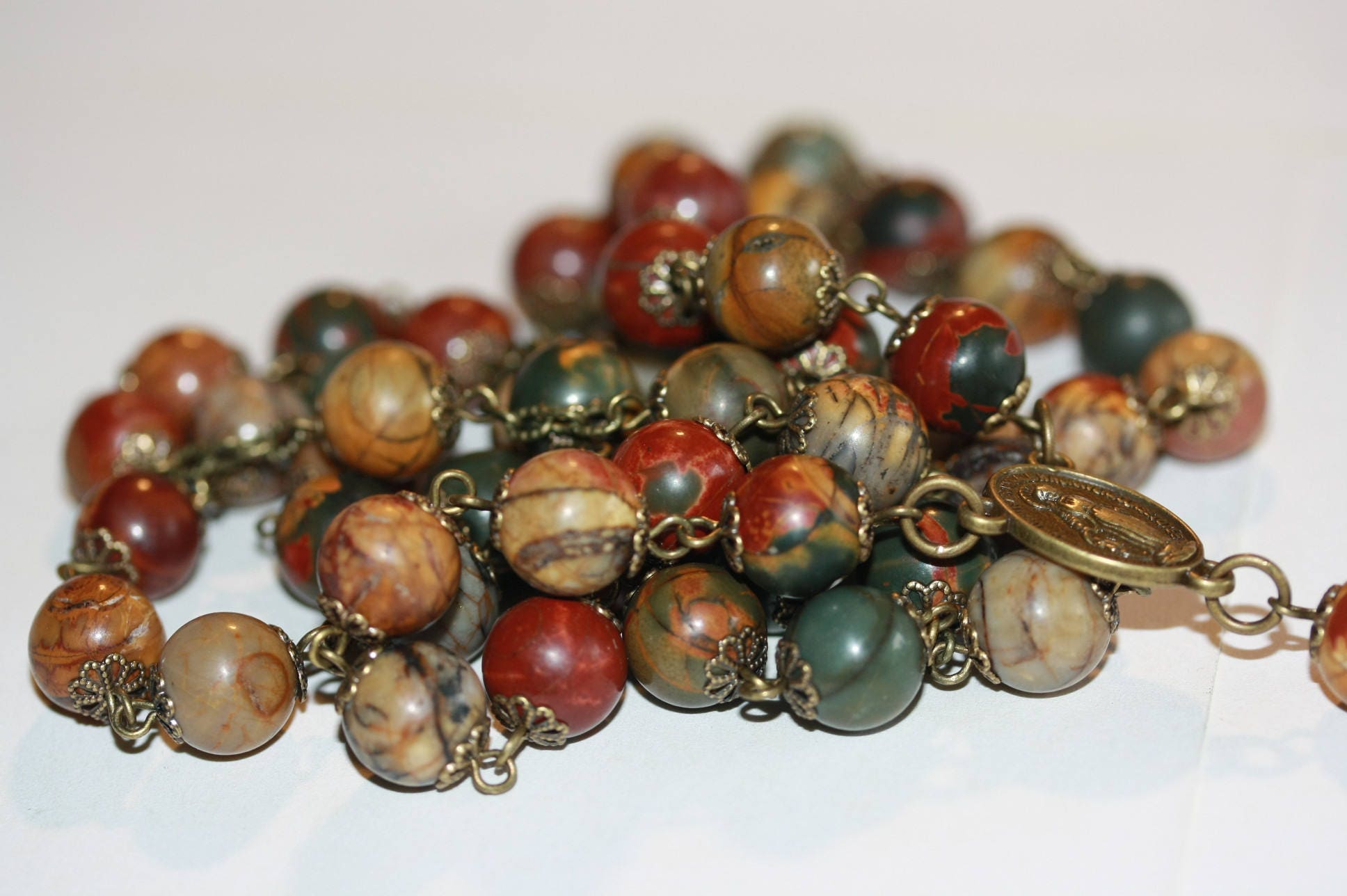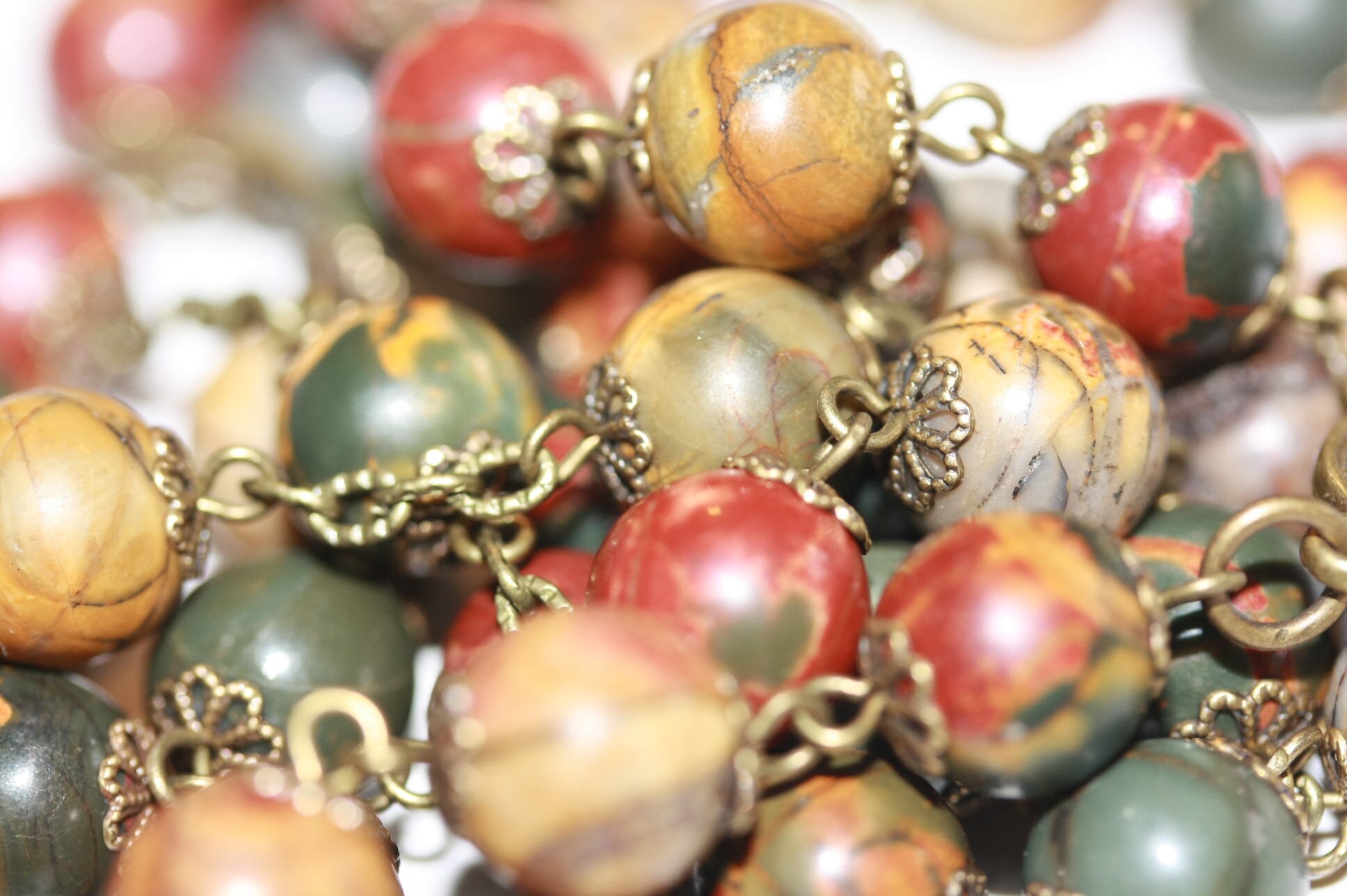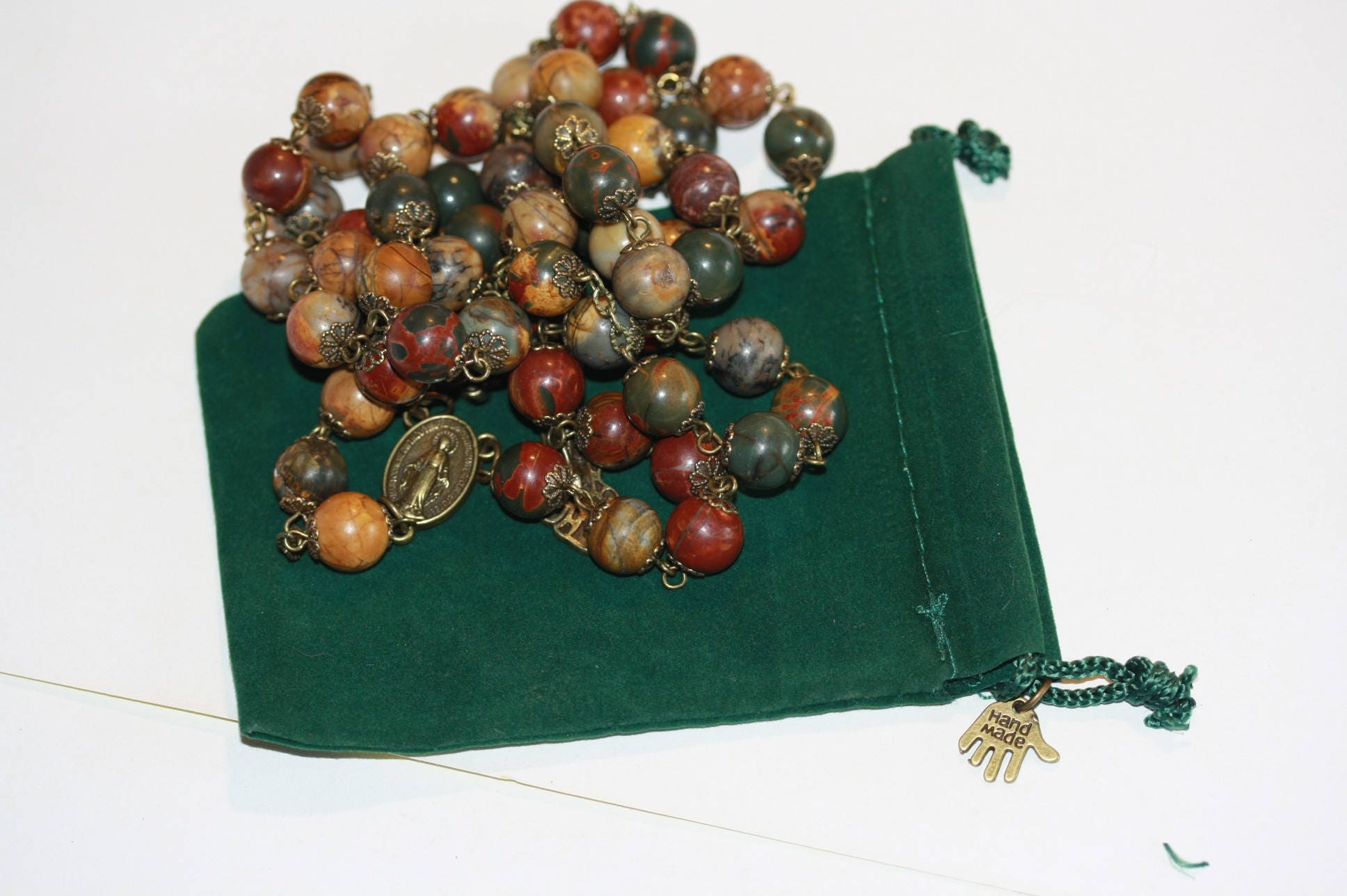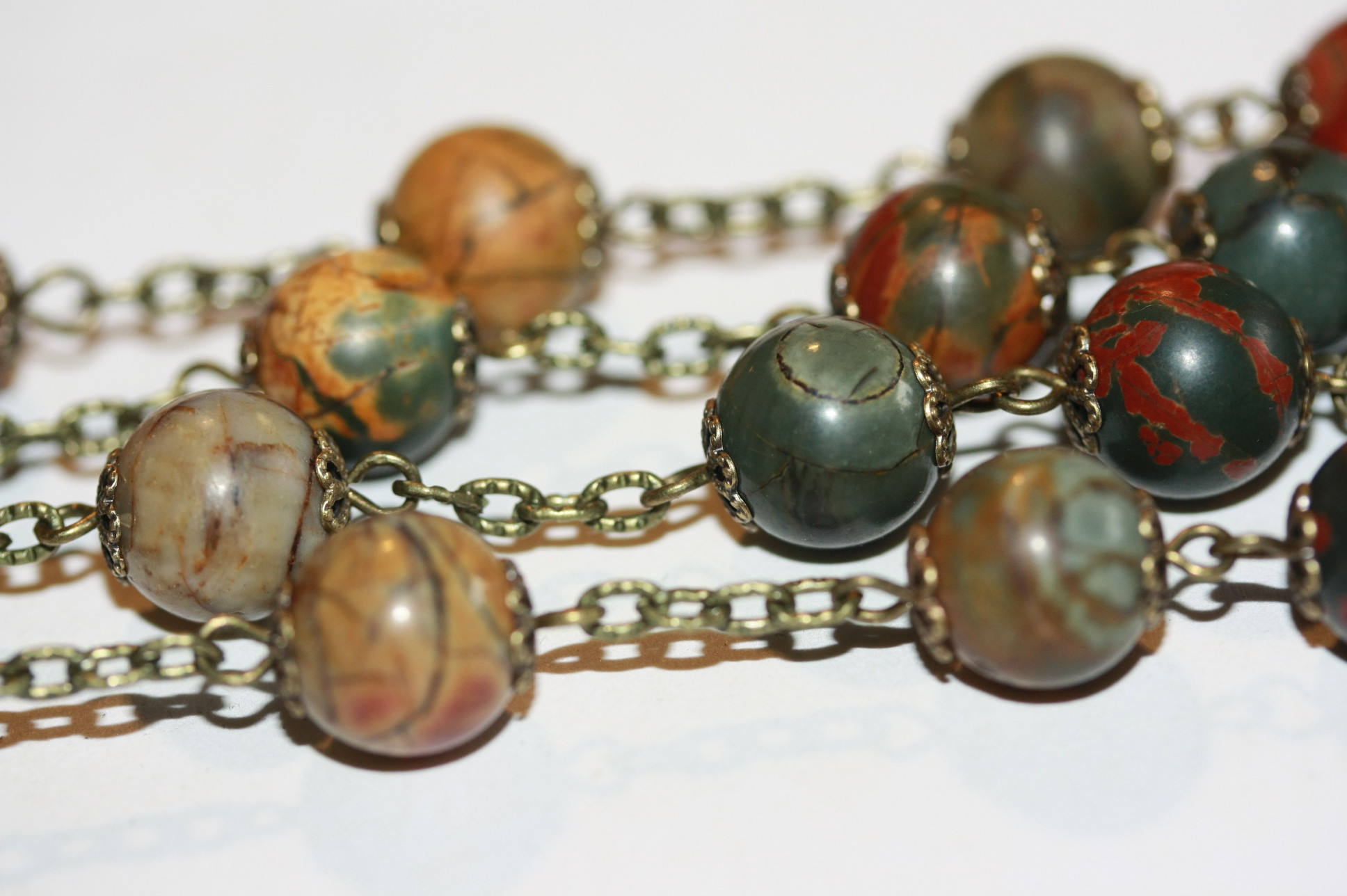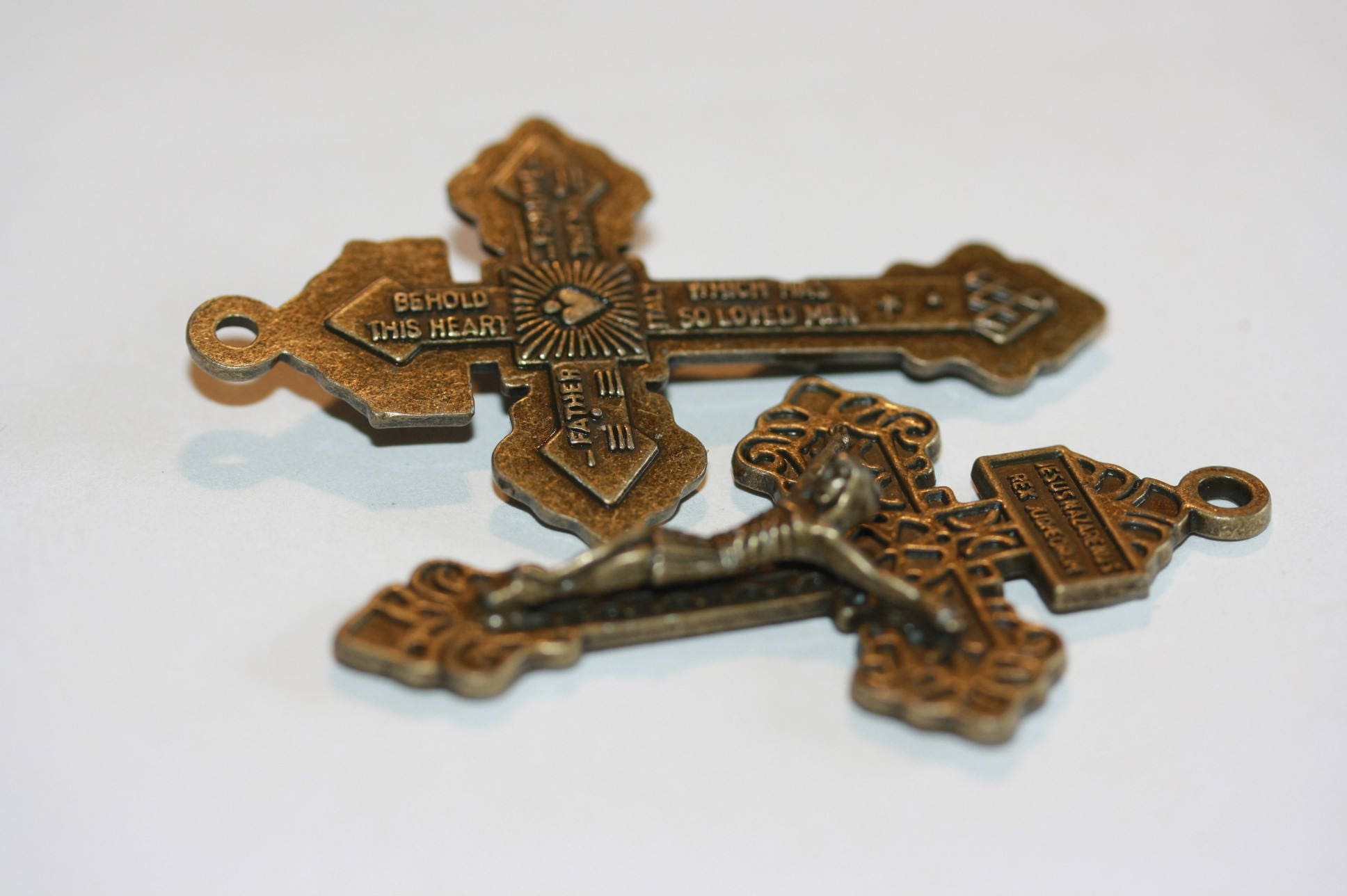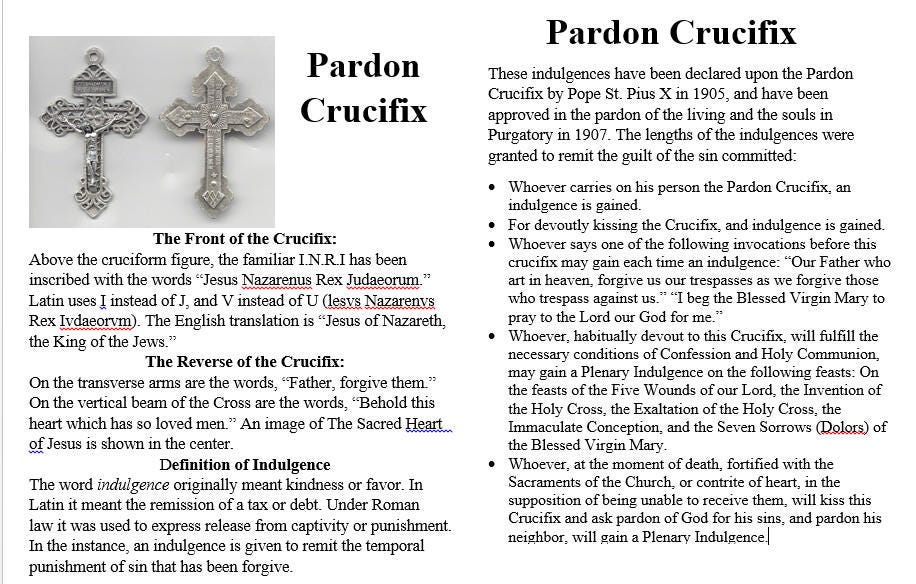 Huge 10mm Picasso and Bronze Handmade Rosary Handmade in Oklahoma 5 decade. Pardon crucifix and Madonna center. This rosary is especially comfortable for arthritic hands to hold due to the oversized beads. Lifetime warrantee and velveteen carrying bag with handmade charm.


I ship orders within one business day!
very colorful natural stone this mother earth can give us. Thanks
I would like to return this rosary!!! It is very dull... no where near the colorful rosary that was advertised!! I don't think anyone will enjoy praying this rosary. It's not fair to misrepresent any product not to talk of a religious item!!!
Absolutely beautiful rosary....such a beautiful piece!!!
Beautiful! A quiet presentation in soft gentle tones of earth colors! This is a fantastic gift, particularly for a quiet reflective person, who would really appreciate the quiet elegance of the soft and darker colors! Rich, deep colors ranging from dark mocha browns to olive greens and lighter beige tones. Some have a delicate and beautiful marbling.