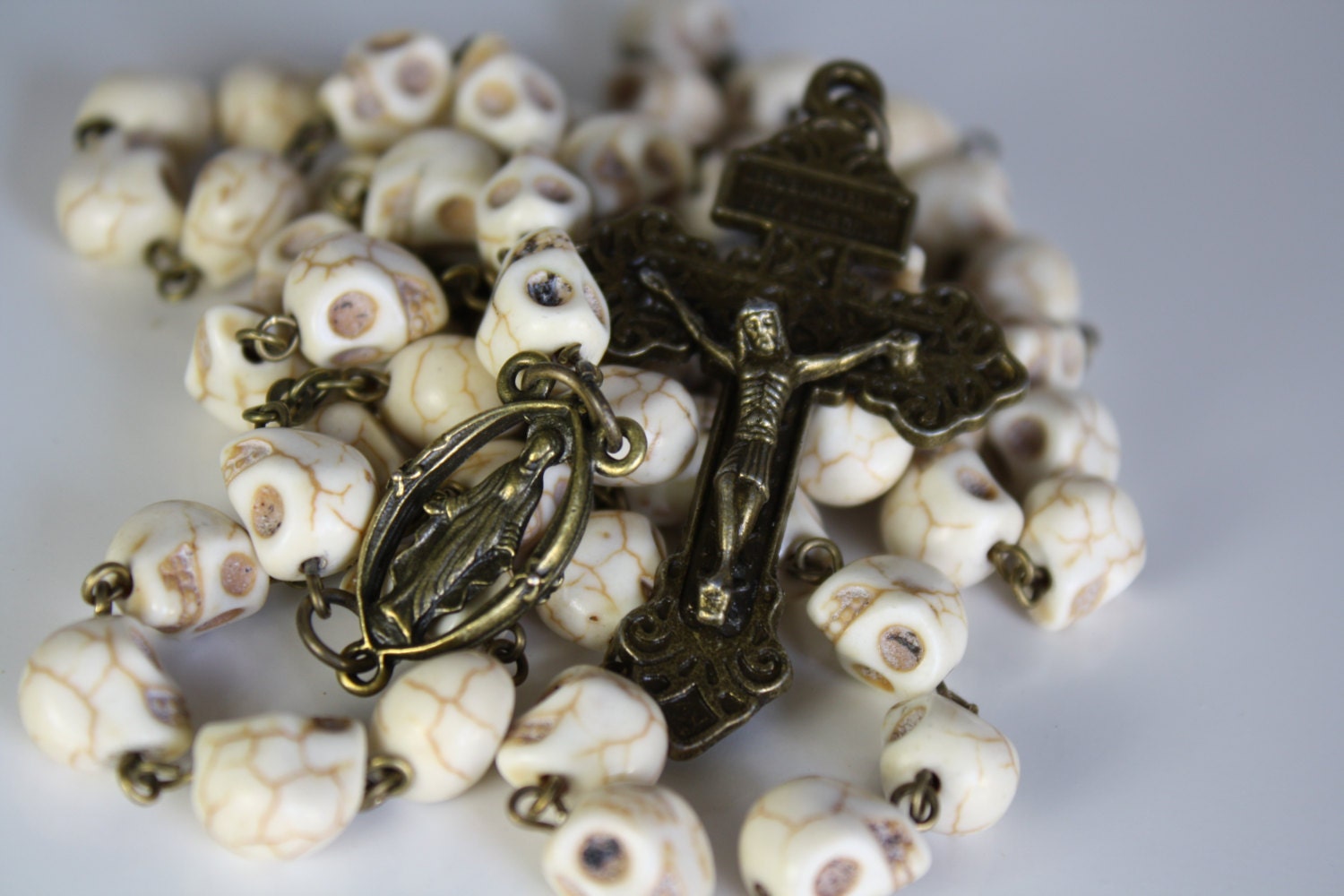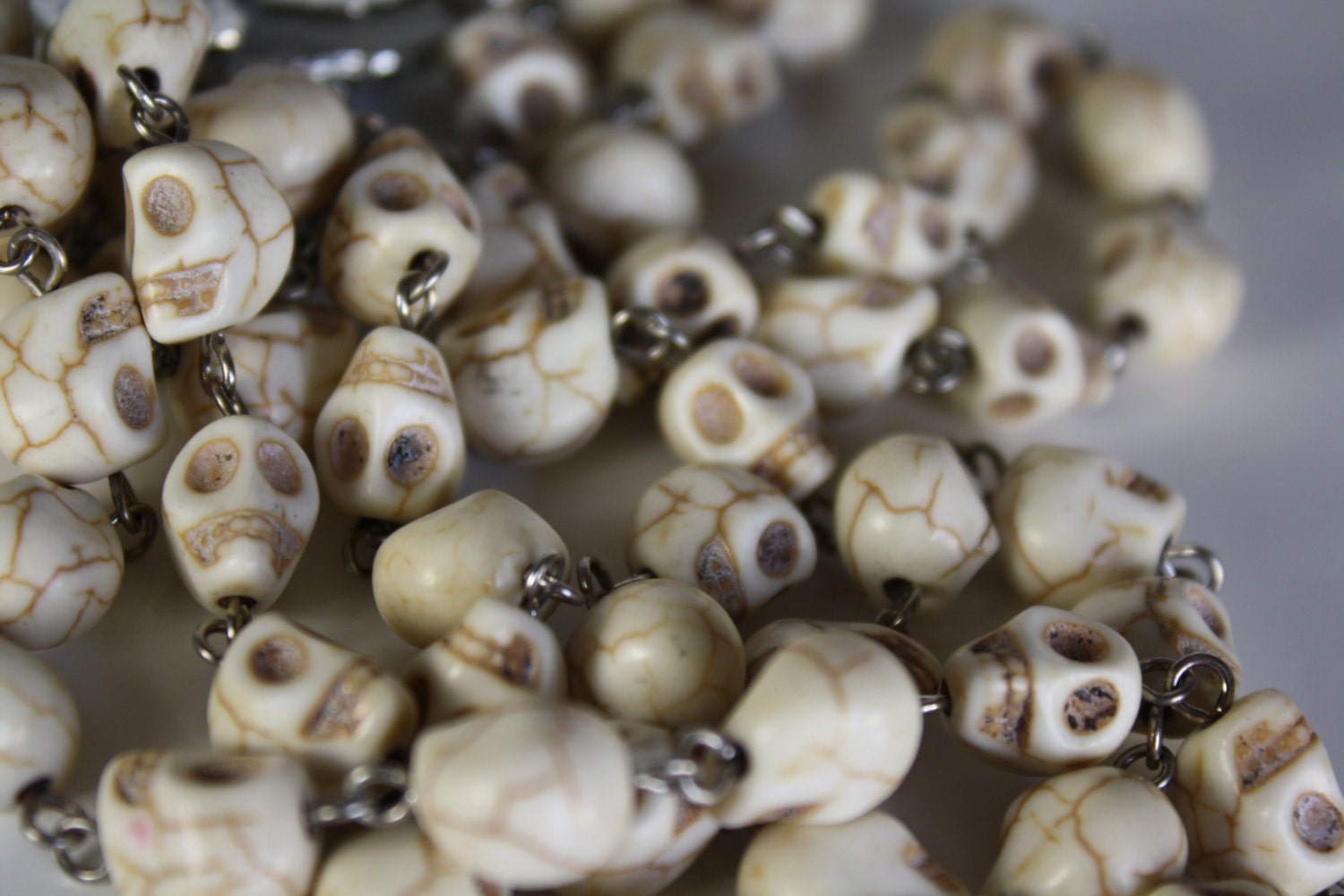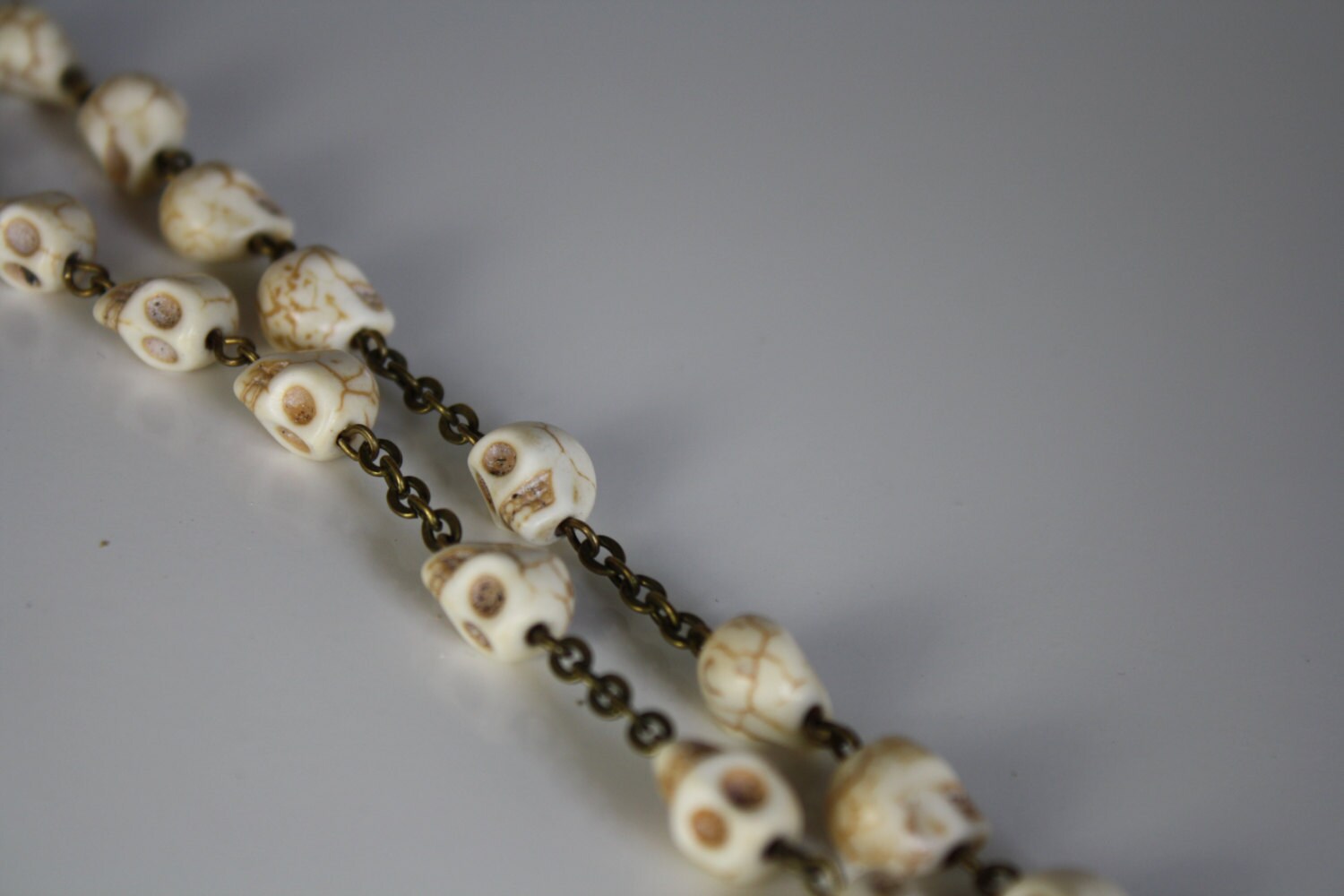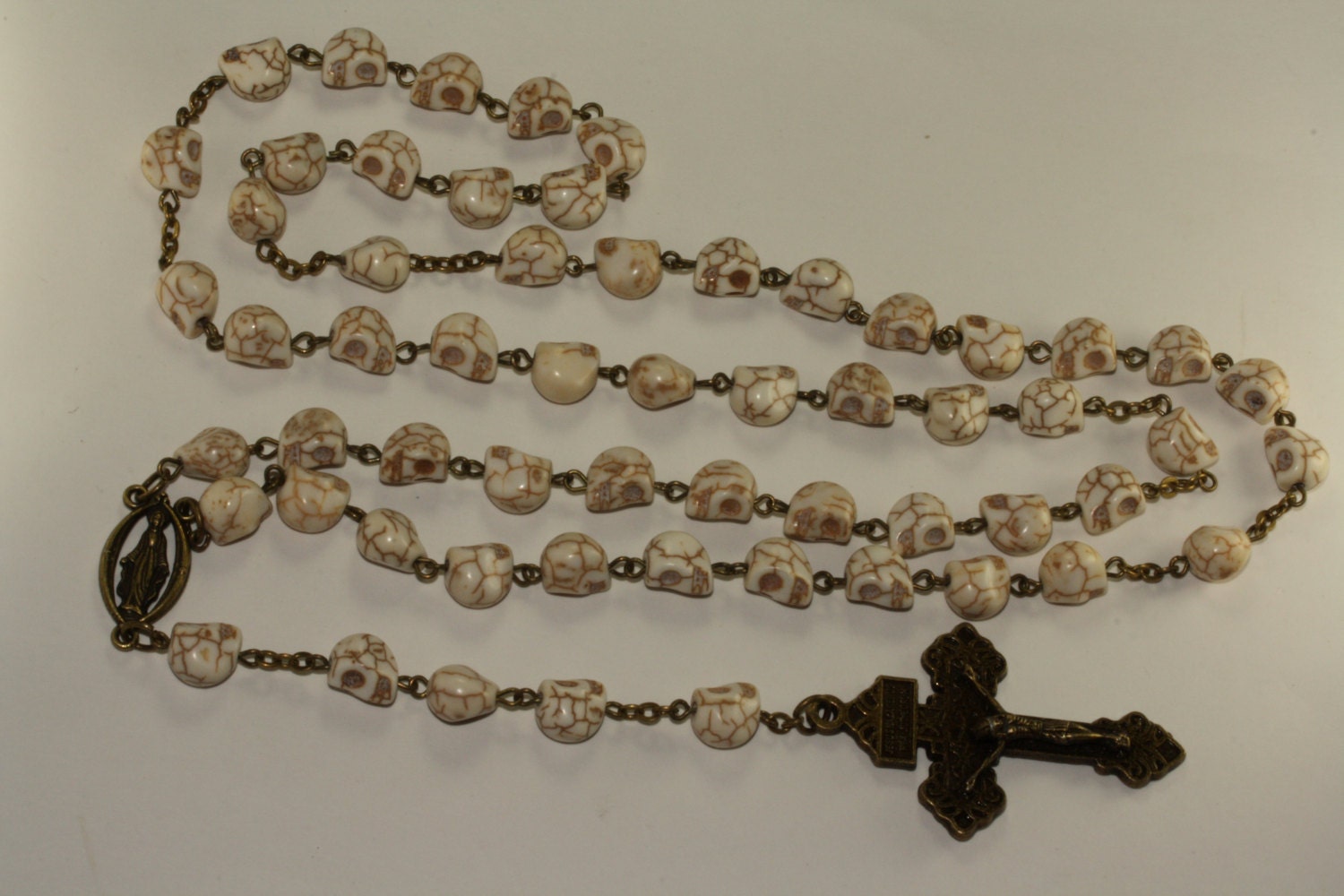 This unusual handmade rosary crafted in Oklahoma is made of 10 mm stone skulls. Th cross is 2 1/8 inches from top to bottom and the center is a standing Madonna , this rosary is large enough to hang on the wall for display or carry. This is larger than the standard rosary and easier for arthritic hands to hold. Length -26 to 27 inches. Weight 4.5 oz. Catholic -To see my other rosaries search - Oklahoma Rosaries.


I ship orders within one business day!

Beautiful rosary! It came yesterday afternoon, and I used it for morning devotions today. Very sturdy, very lightweight for a chunky rosary. Felt great in my hands. Thank you!
Another awesome rosary from Oklahoma Rosaries.
This rosary is very high quality and SOOO beautiful! A friend of mine suggested to check out Oklahoma Rosaries. Not disappointed and will definitely recommend to others and will buy another one in the future! :)
Beautiful Rosary very nice length and finely crafted and sturdy. I haven't googled magnasite yet, but I imagined that it would be hardened plastic. Not the case at all. It's actually heavier than I expected. A nice daily reminder of one's mortality without being too conspicuous. I feel that at $37.99 it's well worth it. Actually, upon reflection, I think because of it's quality it could be priced higher. Get one while you can.
Very nicely made rosary. Will definitely be back for more!