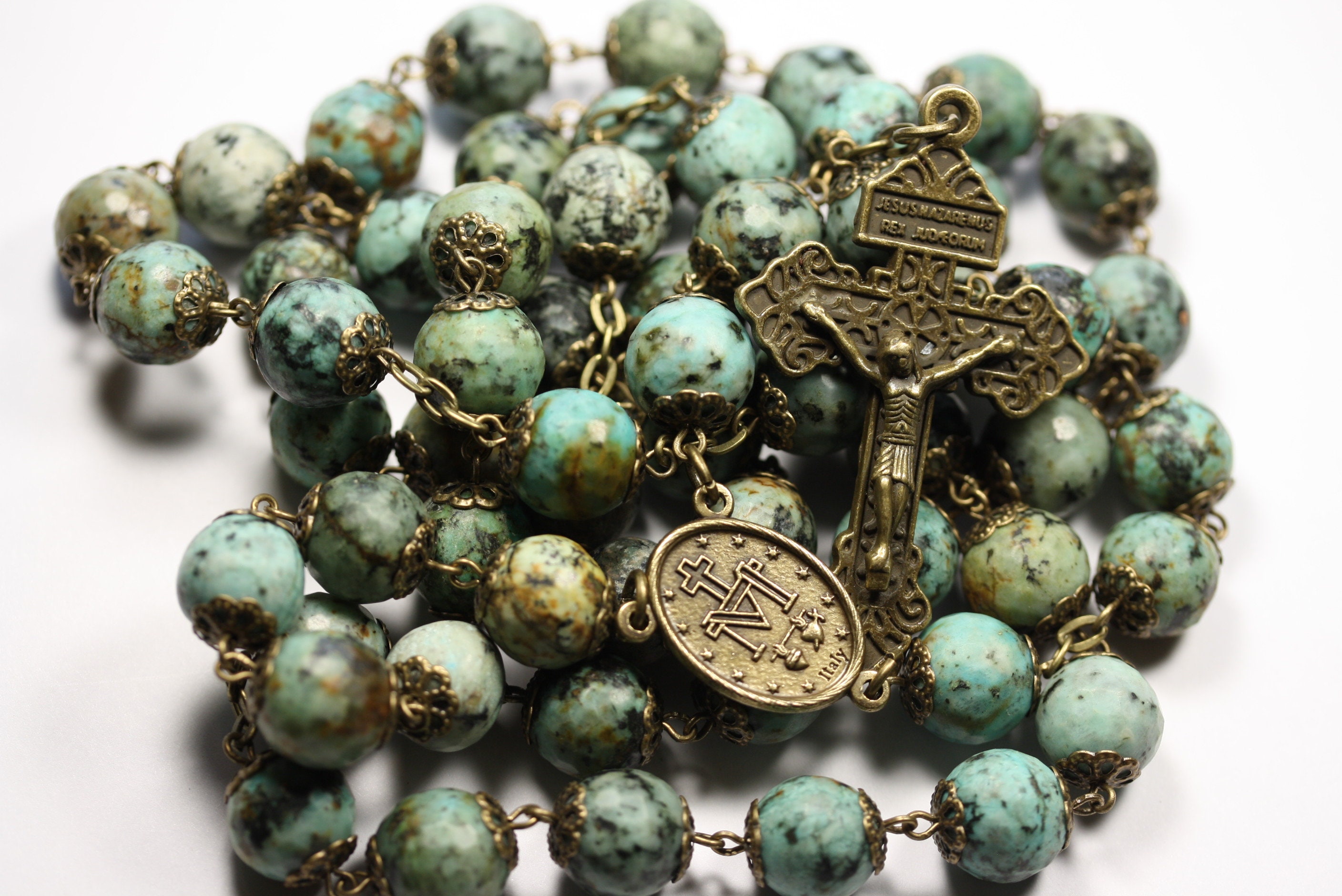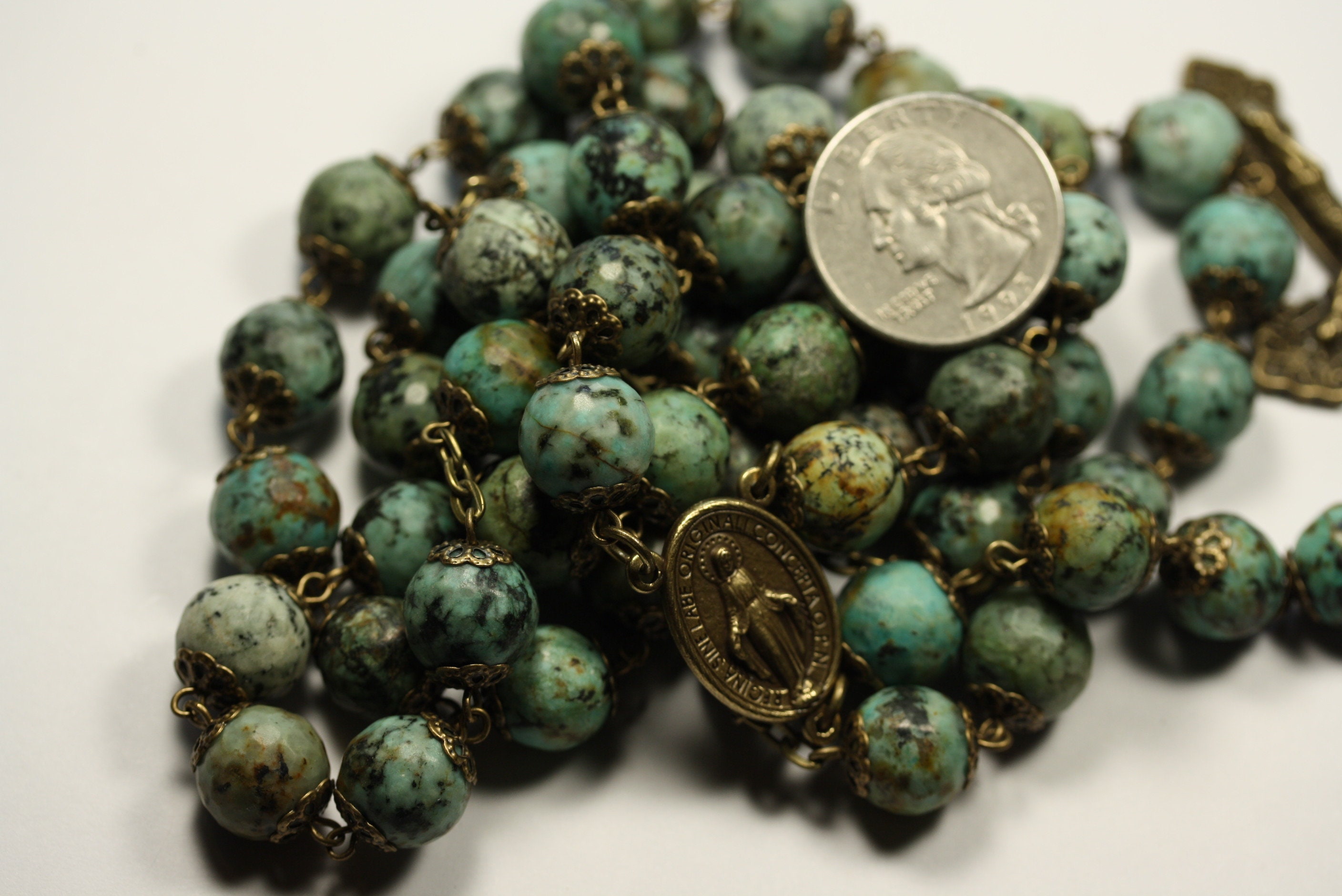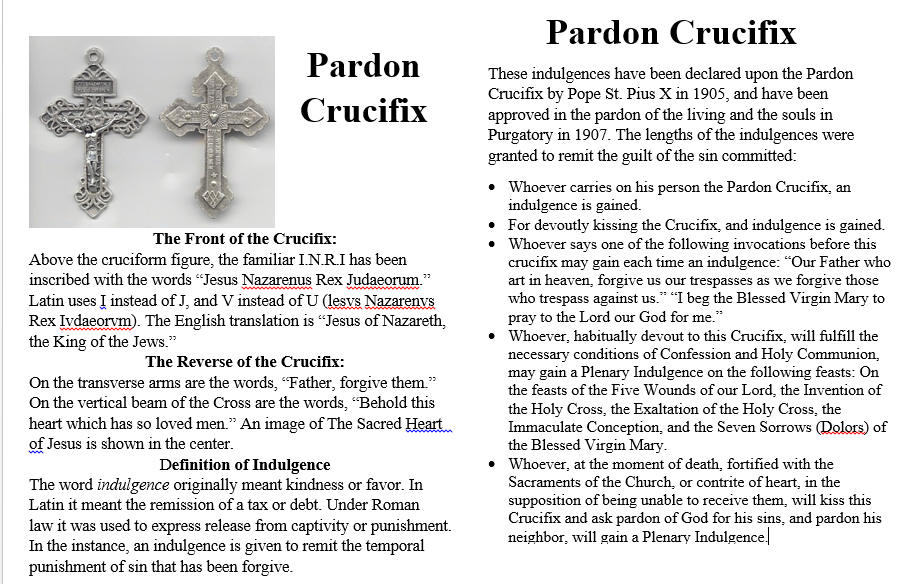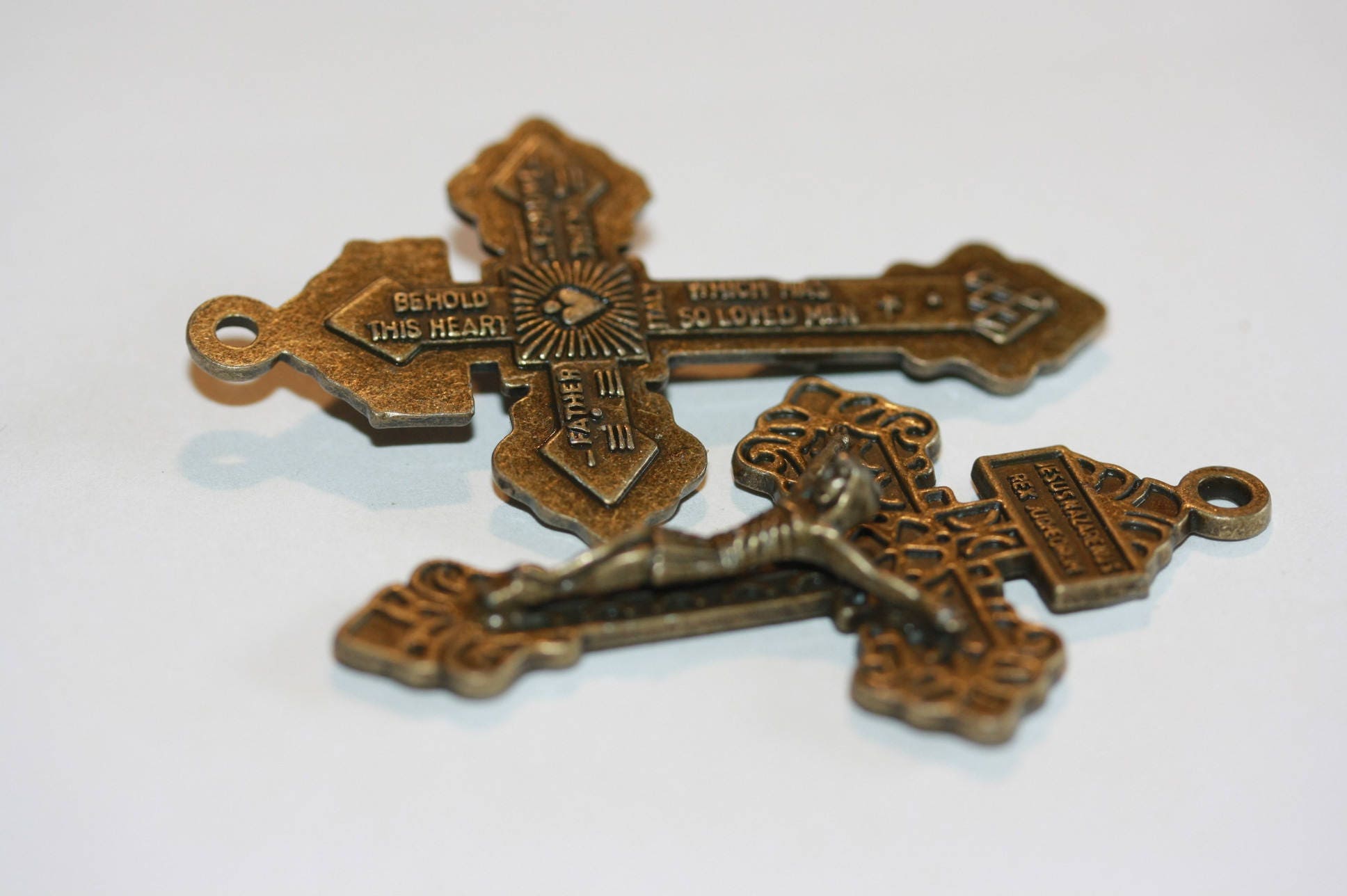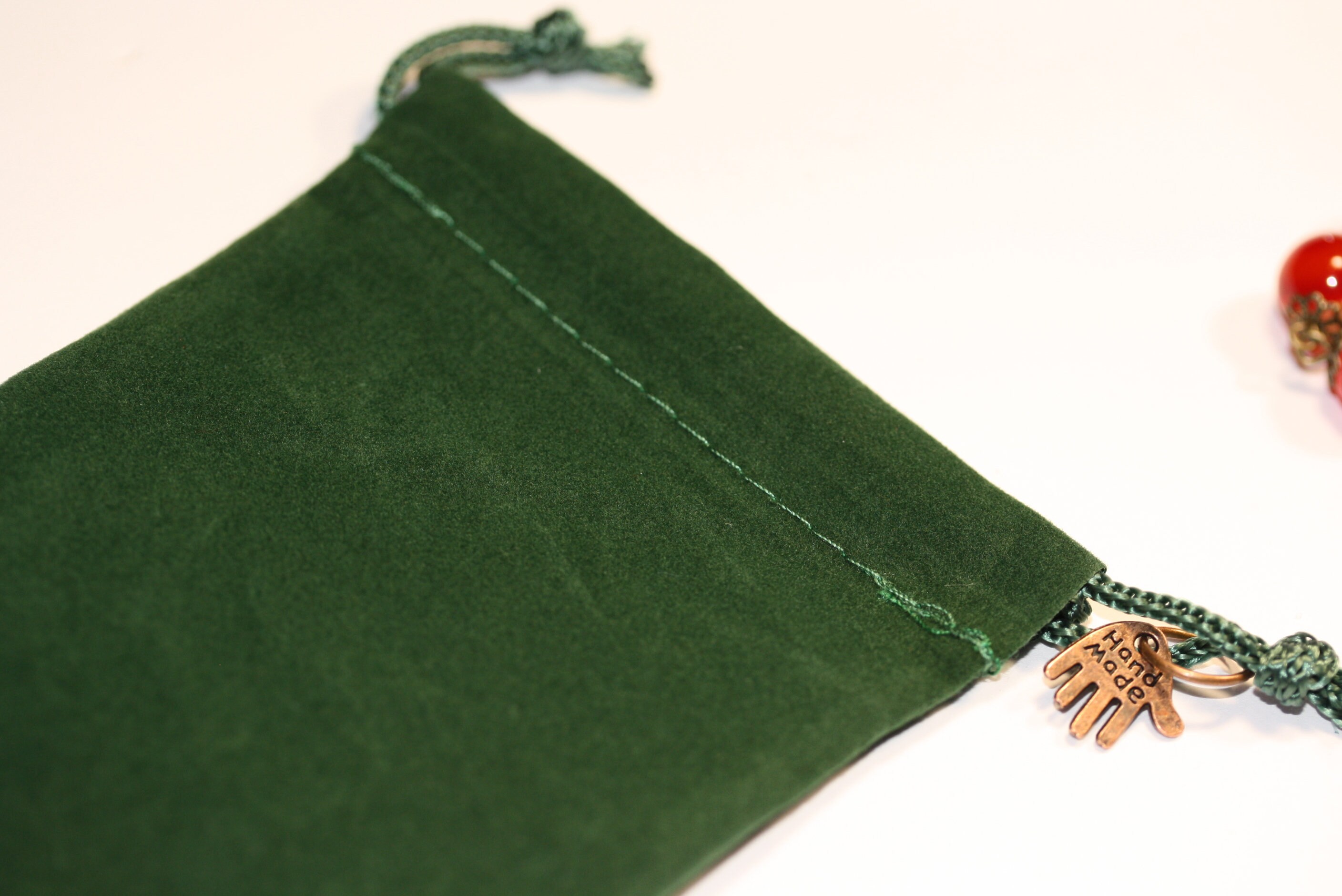 A new addition to our collection, these large 12mm rosaries are a great decorative and inspirational piece to hang on the wall or display on your coffee table. In my opinion these rosaries are to large to use and carry. This African Turquoise rosary is made of large 12mm beads and a large miraculouse medal center. Finished with the Pardon Crucifix this heirloom quality rosary will be cherished for many years. Lifetime warrantee and velveteen storage bag with charm that says "handmade" included.

Length - 28 inches
Weight - 5.5 to 6 ounces

Crucifix - Pardon
Center - Miraculous Medal

Beads - 12mm African Turquoise
My dad loves his new rosary!!!