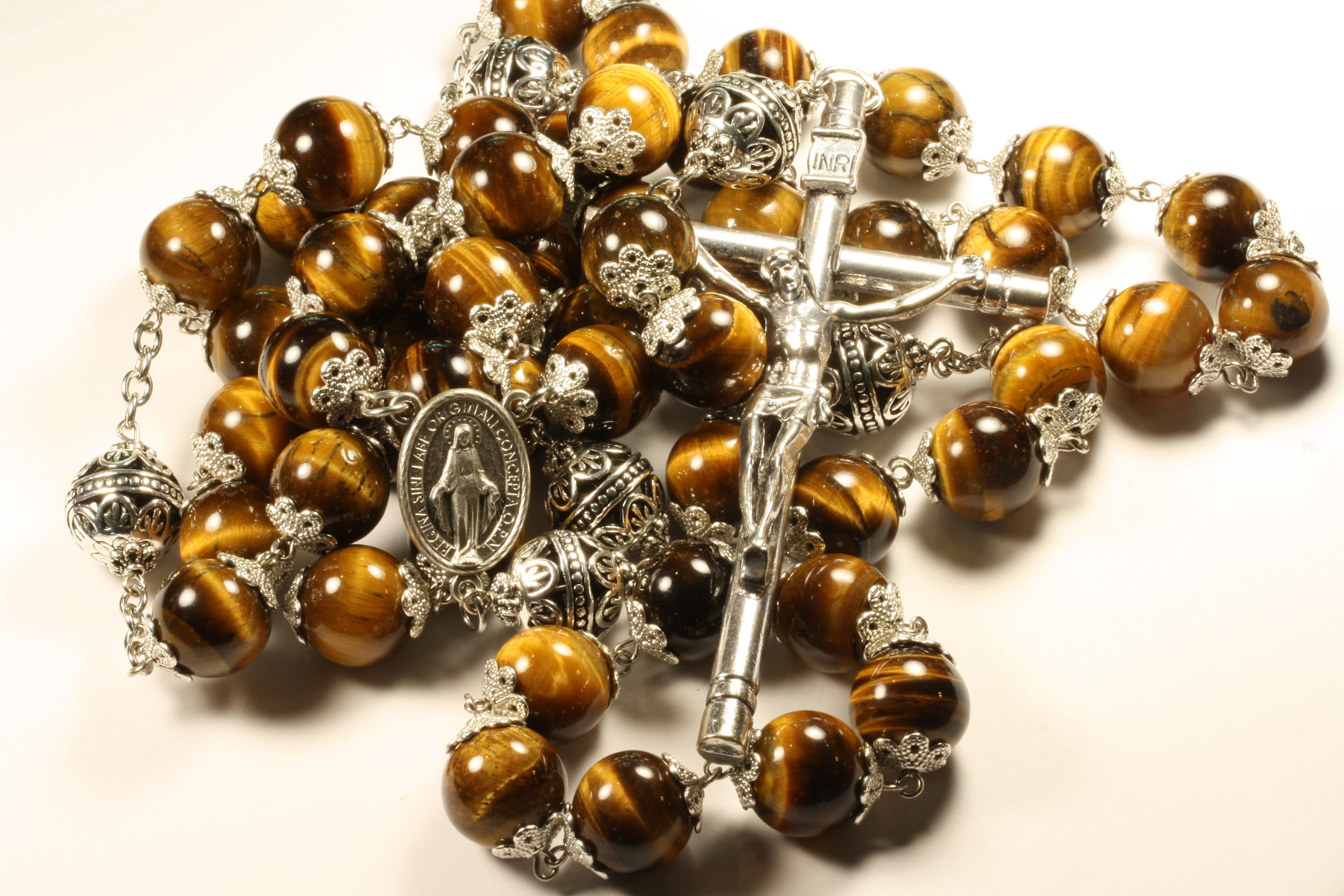 14mm Tiger eye Stone Bead Wall Rosary in Silver made in Oklahoma
$59.99
This enormous 14mm stone bead rosary accented in ornate silver bead caps and finished with a deluxe 4 inch Crucifix will decorate and inspire any living space.

Crucifix - Silver Bar - 4 inch
Center - Miraculouse Medal - 1 inch
Beads - 14mm or 1/2 inch across - Tigereye
Length - 35 inches (measured from the bottom of the crucifix to the back of the loop)
Weight - 11 oz.


***Lifetime repair warranty.