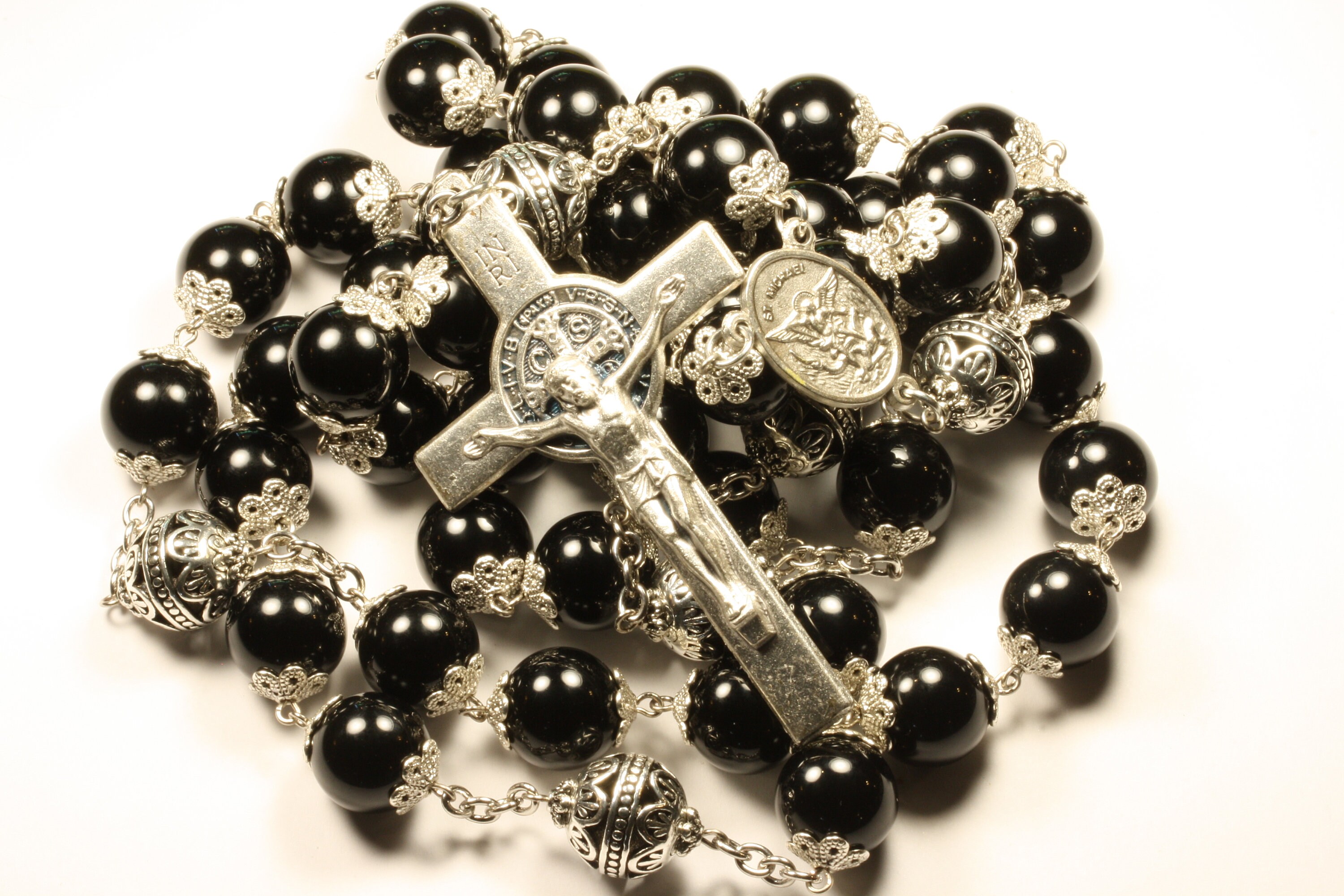 14mm St. Michael Black Onyx Stone Bead Wall Rosary in Silver made in Oklahoma
This enormous 14mm stone bead rosary accented in ornate silver bead caps and finished with a deluxe 4 inch Crucifix will decorate and inspire any living space.

Crucifix - Benedictine - 3 inch
Center - St. Michael - 1 inch
Beads - 14mm or 1/2 inch across - Onyx
Length - 35 inches (measured from the bottom of the crucifix to the back of the loop)
Weight - 10 oz.


*** Lifetime repair warranty.
Like the other rosaries I've had ordered from this seller, I am very pleased with my purchase!